For Building Operators, Managers, and Concierges – an emergency preparedness kit to handle common and critical building emergencies.
Building Operator Kit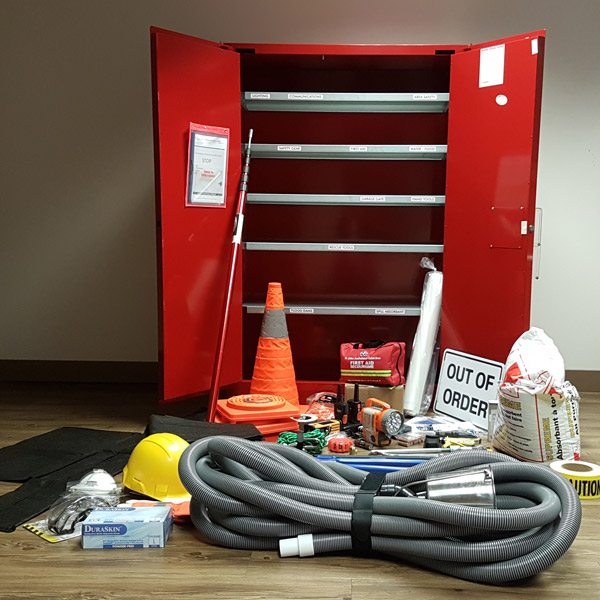 Mitigate Emergencies
Keep your building and tenants safe and secure during a maintenance emergency or disaster scenario.
Preparing for common as well as catastrophic emergencies can save a property from 6 or 7 figure losses from damage. Good preparation can also save lives and bring the building's community together if a catastrophic event occurs.
The Building Emergency Response Kit is designed to help your site personnel remain onsite to tackle emergencies and greatly reduce the damage and associated costs to your property.
Training and Documentation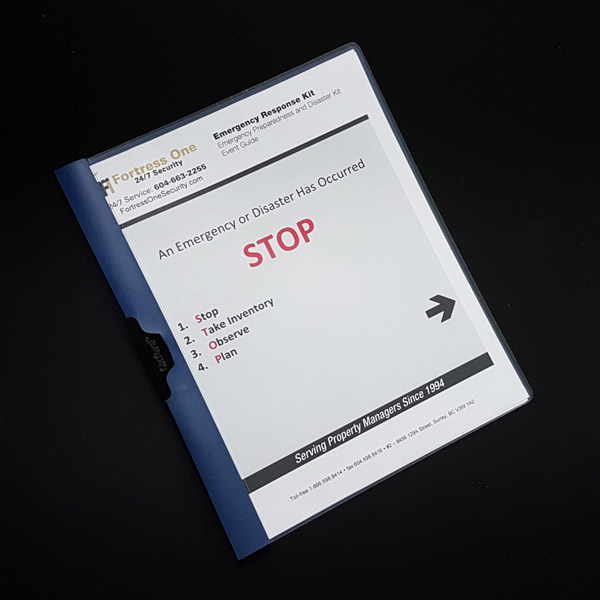 Preparing for Specific Emergencies
Our onsite training and documentation outlines how to handle specific kinds of common emergencies using the items in your response kit. We walk through scenarios such as:
Floods and leaks
Major earthquakes
Extended service outage emergencies
Communications loss
Safety hazards
For Common Emergencies and Catastrophic Events
During a catastrophic event, you want your site staff to have the tools so they can remain onsite if possible. This enables them to help others, direct first responders, and mitigate damage.
But the Fortress One Security emergency response kit is designed to pay for itself, even if you never experience a catastrophic event. We do this by addressing common emergencies that can cost tens of thousands of dollars in damage if not mitigated.
More Information