Custom Security Bars, Enclosures, and Much More
At Fortress One Security, we fabricate and supply a wide variety of security products for other locksmiths and security companies. Our custom fabrication capability and years of experience in manufacturing security products enables us to deliver security products you simply can not get anywhere else.
We supply a number of heavy duty do-it-yourself products to building managers and locksmiths such as astragals and window guards. We also do complete installation of all our products as well as custom design and fabrication. Some of the security products we make include …
Door astragals and door security hardware
Window bars, bike rooms, and secure access spaces
Mailbox security enclosures
Fixtures guards and enclosures
Garbage and recycling enclosures
Security gates and bars for vehicle traffic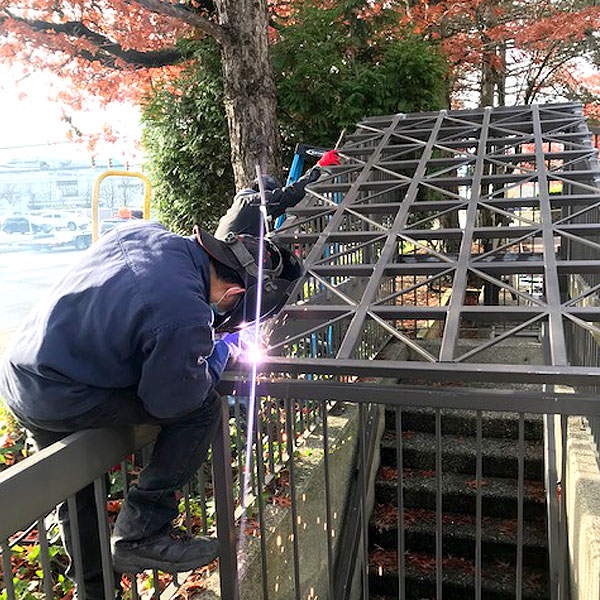 Quality Construction
All Welded Steel Construction
Custom fitting and manufacture allows us to build the best quality security installations available.
Purpose Built from Experience
Our extensive experience means you get security products designed and field tested to do the job they were designed for.
Decorative Finishes
Our products come finished in a wide array of powder coating, hammer tone, and stainless steel options to fit in with your existing décor and architecture.
Always Innovating
Our custom design and manufacture of security products gives you an unparalleled resource as a Property Manager, Strata Manager, or owner. Unique situations requiring new and innovative security hardware occur all the time.
A lot of times, there is no product readily available to secure an area or fixture. Or the products that are available are cheap and inadequate – they don't secure anything. This is where Fortress One can deliver what no one else can. New, innovative ideas, designed and fabricated on a small or singular scale to provide security you can count on.
Call us today if you have a unique security problem. We'll find you a solution. And if we can't find it, we'll build it.
Security Hardware Manufacturing Gallery