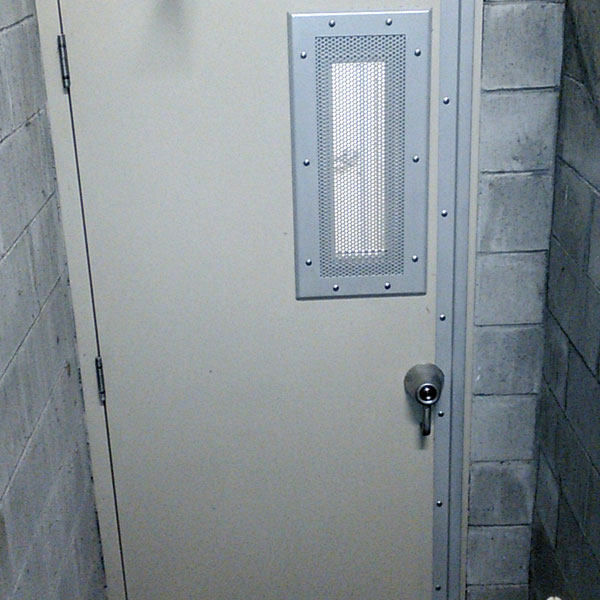 Make Your Property a Hard Target
Fortress One Security will provide you with a wide range of solutions to protect your property against break-ins, theft and vandalism. Our multi-trade capability means we can deliver products and services that create a multi-pronged approach to security.
Some of the security upgrades we supply and install include:
Door hardening hardware including guards and anti-pry astragals
Secure roof access ladders
Custom bike rooms and upgrades to existing installations
Vehicle barriers
Security lighting
Our in-house fabrication ability allows us to bring you high quality, and highly effective security products that actually work. Frequently, we upgrade off-the-shelf security installations after they've been broken into.
For serious, proven security upgrades to your property, call Fortress One Security.
Upgrading Your Building Security
Identify a Solution
Every security breach, intrusion, or break-in has a repair solution and security upgrade solution. The first step to better security is fixing the current problem.
Roll Out the Solution
Frequently, a door is broken into, repaired and upgraded. And then a few weeks later, a different door is broken into. It's important to look at all similar points where security can be compromised.
Take Away Other Opportunities
In addition to repairing a break-in and upgrading all similar means of entry, it's important to stay one step ahead and look at any other opportunities criminals might find to gain entry.
A Wider View of Security for Your Property
Properties are subject to a wide array of security concerns. Some other things we help Property Managers combat include:
Illegal dumping of refuse and furniture
Skateboarding damage to retaining walls, railings, and fixtures
Graffiti
This overall approach to security and service is how Fortress One Security works to make your job as a Property Manager or owner easier. By tackling significant security problems and looking at the wider issues and ongoing maintenance of a property, the overall incidents and associated costs of break-ins and vandalism can be greatly reduced.
Call Fortress One Security today for help with your commercial and strata properties.
Security Upgrades Gallery